Corner Workers have fun and get in on the action!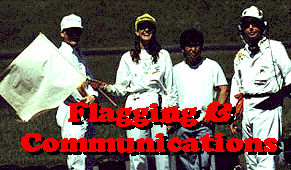 Join the Corner Krewe and see the action up close.
Become a SCCA Corner Worker, contact Tommy Miller SCCA CENLA 225-751-3819 or John Hartsock SCCA Delta Region 504-947-0980 or you can enquire through one of the local car clubs or organizations.